Available Surplus Furniture
This is a listing of furniture that is available for use by any department on campus. If someone in your department is interested in something listed here, after obtaining approval from your dean or VP, send an e-mail to smoore@avc.edu and include the item number listed at the top of each description. You are also welcome to call and set a time to come down to the warehouse to see the pieces in person.
All furniture listed here is used but is in good working condition except for minor defects which will be described under each photo.
#107 - CPU Work Station - Gray laminate top, gray metal adjustable legs, monitor arm
and CPU shelf, cable storage tray, 96" wide x 30" deep x 29" high.
Condition - Fair Quantity - 1 Each
#109 - File Cabinet - Letter size, dark gray, 4 drawer
Condition - Good Quantity - 5 Each
#112 - Computer Desk - Wood grain laminate top, 48" wide x 30" deep x 29" high
Condition - Very Good Quantity - 1 Each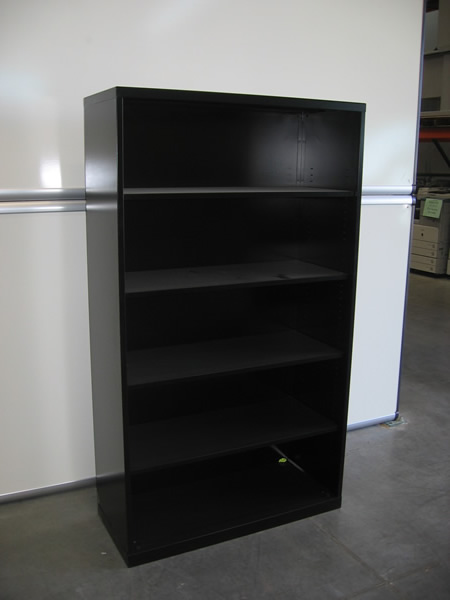 #114 - Bookcase - Black metal, adjustable shelves, 36" wide x 15" deep x 63" high
Condition - Very Good Quantity - 6 Each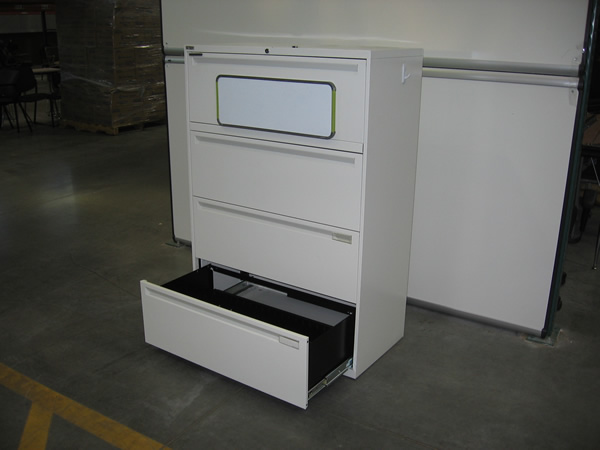 #115 - Lateral File Cabinet - light gray, 4 drawers, lock with key, (3 drawers have
hanging rails and one does not), some scratches on top
Condition - good Quantity - 1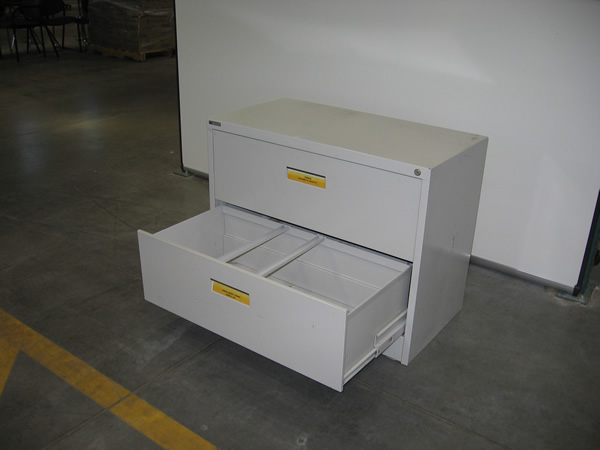 #117 - Lateral File Cabinet - Two drawer, light gray, lock but no keys, minor scratches
Condition - Fair Quantity - 3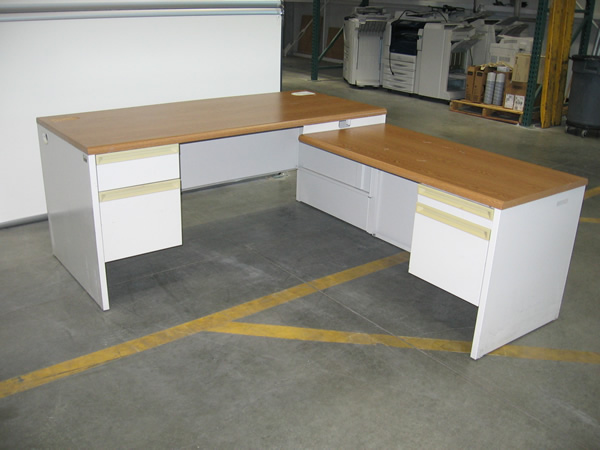 #118 - Secretary Desk with Return - Medium oak top with gray sides
Condition - Fair Quantity - 1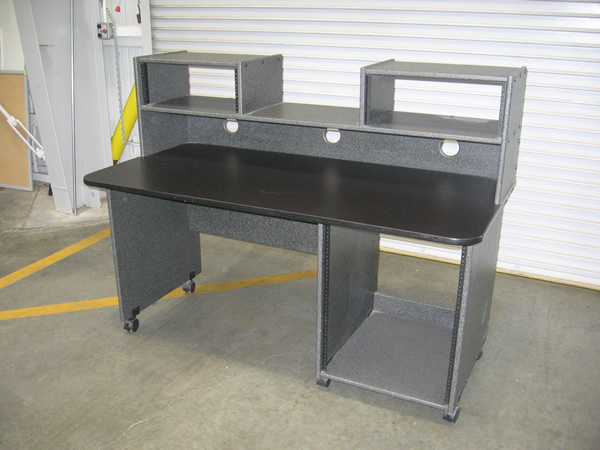 #120 - Computer Work Station - Black and gray laminate, component rails
61" wide x 29" high
Condition - Very Good Quantity - 1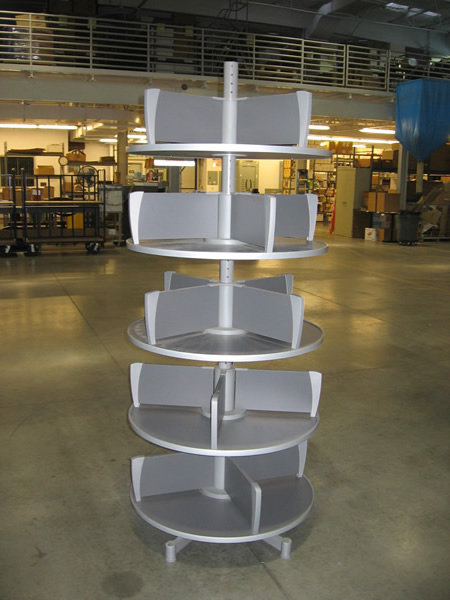 #123 - Binder/Book Carousel - 5 adjustable height shelves, 32"w x 75"h
Condition - Very Good Quantity - 1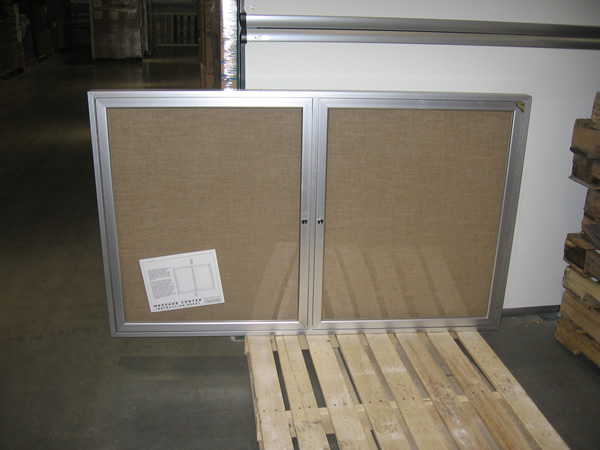 #124 - 2-Door Locking Cork Board - 2 Each at 59"w x 36"h and 1 Each at
48"w x 36"h, hardware and keys included, contact Facilities for installation
Condition - New in the box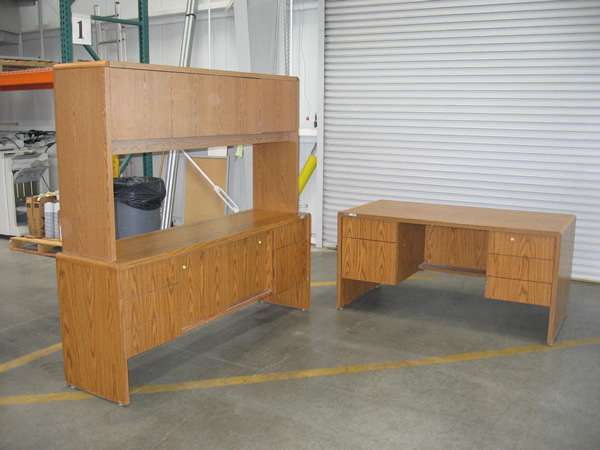 #122 - Desk with Cradenza and Hutch - Medium oak laminate
Condition - Good Quantity - 1 Set