AVC Mobile App For iOS and Android
Before You Begin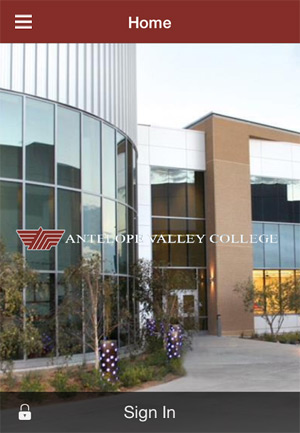 This app is intended to provide students with quick access to the Student Information System (SIS). Students will be able to view their class schedules, grades, the campus map, and more all from the newly created application. The app will only work on Android and iOS devices.
Where do I get the AVC Mobile App?
The AVC Mobile app is accessed through Ellucian Go. There are two options for downloading the Ellucian Go app on your iOS or Andriod device.
Option 1
Option 2
Navigate to your app store on your phone.
Search the app store for Ellucian Go.
Download the Ellucian Go app.
I've downloaded the app; now what do I do?
Locate the Ellucian Go app on your device.
Search for Antelope Valley College.
After selecting Antelope Valley College you can access the campus map and more without logging in.

If you would like you can click Sign In to access your grades and course schedule.
Login using your myAVC user name and password.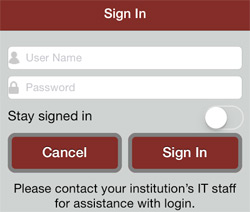 I'm stuck. Who do I contact for assistance?
If you need technical support, please e-mail Information Technology Services Technical Assistance anytime at help@avc.edu or call us at 661.722.6300, extension 6605.