Students
Instructors may require use of ConferZoom for online meetings.
This video was put together by Zoom to introduce students to using Zoom https://youtu.be/wbnyQwsVbiY 
The Participants Guide is for people attending an online meeting using Zoom
Instructors
Instructors use this link http://conferzoom.org/ConferZoom/SignUp to sign up for a ConferZoom account.
The Members Guide is useful for instructors that want to present online to students or colleagues
Joining ConferZoom Meeting Using a Browser
Did you know you do not have to download the Zoom application as a participant?
When launching Zoom as a participant it wants to download and use Zoom but you may be on a computer where that is not possible. Instead use the link at the bottom of the dialog to launch in Web Browser!
Where it states, "If you cannot download or run the application, start from your browser." the Start from your browser part of the statement is a link to launch Zoom in a web browser.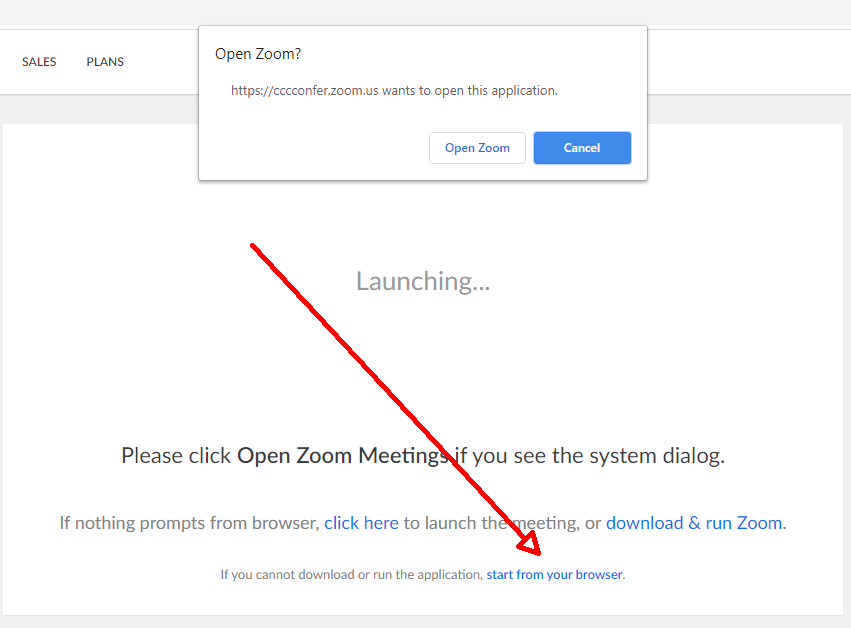 Materials for using ConferZoom in a classroom to record lectures (podcasting)