The AVC Learning Center their services to an online platform available via Zoom and Canvas. Services included: 
Live Front Counter Access | Monday - Thursday 8am - 6pm 
One -to- One Drop-In Tutoring | Monday - Thursday 12pm - 5pm (Click here for Tutor Schedule) 
Appointments (Click here to request an appointment)
Workshops & more!  
To access online services, enroll now through Canvas at https://bit.ly/EnrollAVCOnlineLearningCenter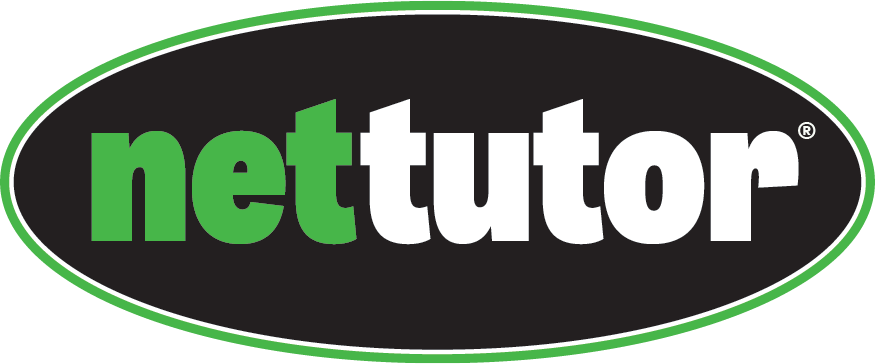 NetTutor provides online tutoring 24 hours a day, every day in ESL, English and Writing, Humanities, and Mathematics and more!
To access, enroll online via the Learning Center Canvas Course |  https://bit.ly/EnrollAVCOnlineLearningCenter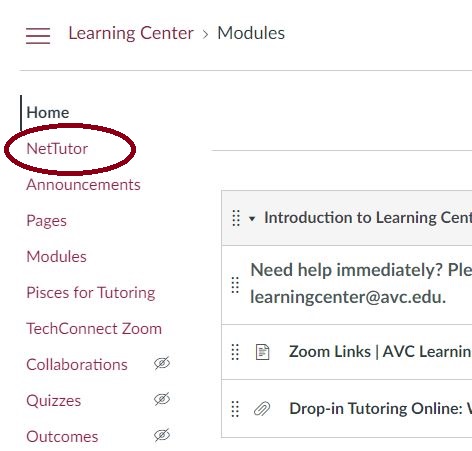 Smarthinking is an online tutoring service available to students at your institution. With Smarthinking, students received on-demand, individual instruction and support from expert online tutors across a wide variety of subjects - from beginner to advanced, up to 24 hours a day. 
Login Directions 
Smarthinking is now available to all students at AVC! 
Please follow these steps to access the service:
Access Canvas with your AVC credentials.
Click on Account on the left hand menu.
Access Smarthinking through bottom link.

Note: Smarthinking requires the use of pop-ups. Please set your browser to allow pop-ups.
Scroll down the page and "Click here to continue".
No additional login is needed.