Annual Warehouse Surplus Auction Donations Deadline of Friday, August 19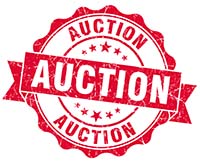 The Warehouse is prepping for the District's surplus auction, which will be held on Saturday, October 1st in the AVC Warehouse. Please check your areas to see if there is equipment or supplies to be disposed of. Once you have obtained the approval from your Dean or VP, please contact the Warehouse at extension 6269 to schedule a pick-up. The Warehouse staff will be glad to help box up and remove any items for the auction.
The auction inventory must go to the September board meeting for approval. Therefore, please notify the Warehouse no later than Friday, August 19, 2016.