Interested in Attending Law School?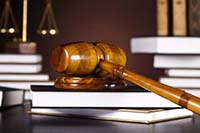 The AVC Law Scholars program is designed to prepare underserved community college students for admission to law school in California and to bring diversity to the law profession. Program benefits include specialized counseling for transfer, introduction to law school admissions test (LSAT), exposure to the legal profession and other activities designed to increase the interest of community college students in law school.
To join the program, complete the online application, schedule a counseling appointment with the Law Scholars counselor, and attend the Fall orientation on Wednesday, September 14 at 5 p.m. in the Student Services Building (SSV 151).