AVC Alumni Music Recital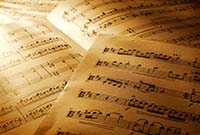 All AVC employees, students, and members of the AV community are cordially invited to an AVC Alumni Music Recital on Saturday, August 27, 2016 at 4:30pm in FA3 162 (the Choral Room/Recital Hall in the Music Building) at Antelope Valley College.
Presented by AVC music graduates, vocalist Tiffany Argumedo, and clarinetist Dr. Tim Skinner, the program will feature a variety of works from composers such as Brahms, Bernstein, Schumann, and Offenbach. They will be accompanied on the piano by Mary Zimmerman.
The event is free and no tickets are required, but seating is limited.