AVC Announces Appointment of Academic Deans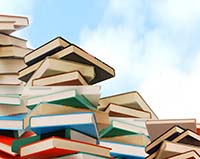 In response to multiple retirements and a restructuring of academic divisions, Antelope Valley College is proud to announce the hiring of four new academic deans. College district trustees approved all four contracts, effective August 9.
Dr. Peter Chege is the new Dean of Health and Safety Sciences. Dr. Chege has a PhD in Entomology and Pre-Medicine with a Masters in both Rural Sociology and Community Leadership and Biology. Dr. Chege holds undergraduate degrees in Zoology, Botany and Biochemistry. He is an international researcher and instructor at the community college level; he has leadership experience at the university level and in research opportunities. Dr. Chege has been involved in the development and implementation of programs for at-risk students and has a demonstrated understanding of education and our students.
Dr. Karen Cowell, Dean of Health Sciences, Business & Computers, and Technical Education retired from the college in January.
Ms. Riley Dwyer graduated from the California Institute of the Arts with a MFA in Critical Studies. Dwyer comes to AVC with a very strong background as a faculty member and Academic Senate President at Moorpark College, and as administrator and faculty member at Northern Virginia Community College. She has a wealth of experience in curriculum and program development, scheduling, and enrollment management and has a demonstrated commitment to community colleges and student success.
Dean of Language Arts and Academic Development, Dr. Charlotte Forte-Parnell, retired from the college in April.
Mr. Laureano Flores is the new Dean of Career and Technical Education. Mr. Flores comes to AVC with great depth of background in CTE as both an instructor and administrator in the Los Angeles Community College District. He has a degree in Engineering, an MBA, has been a small business owner, and has a wealth of experience in Perkins funding and program development.
Mr. Duane Rumsey has been selected to be the new Dean of Arts and Humanities. Rumsey currently serves as the chair of the World Languages Department and a faculty member in American Sign Language and Interpreting. Mr. Rumsey holds a M.Ed. degree in Higher Education Administration, a BS degree in Community and Human Services, and an AA degree in Sign Language Interpreter Training. He is a nationally certified interpreter and has worked in the interpreting profession since 1987. Rumsey has an incredibly strong commitment for the Arts and Humanities Division along with a deep understanding and love for AVC students and their success.
Visual and Performing Arts Dean Newton Chelette retired from the college on July 1.