Smoke Advisory for Antelope Valley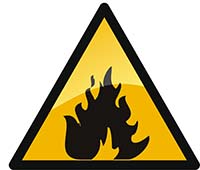 The Antelope Valley Air Quality Management District has issued a Smoke Advisory today for southern and eastern portions of the Antelope Valley. This advisory will remain in effect until further notice. Windblown smoke from the Blue Cut wildfire burning in the Cajon Pass area is causing smoke impacts in the Antelope Valley area. Shifting winds may cause varying smoke impacts within the Antelope Valley.
All individuals are urged to exercise caution and avoid unnecessary outdoor activities in any area directly impacted by smoke. Smoke impacted areas are where residents can see or smell smoke. Air quality may reach Unhealthy levels in areas directly impacted by smoke.
In any area impacted by smoke: Everyone should avoid any vigorous outdoor exertion; people with respiratory or heart disease, older adults, and children should remain indoors. Keep windows and doors closed. Run your air conditioner if you have one. Avoid using a swamp cooler or whole-house fan to prevent bringing additional smoke inside.