Use of AVC Resources for Political Activities Forbidden by State Law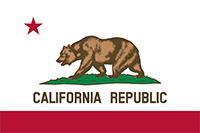 With another political season approaching, all district employees are reminded that it is a violation of state law and district board policy to use college district resources to advocate for a candidate for election or a ballot measure.
California General Education Code Section 7054 states that "No school district or community college district funds, services, supplies, or equipment shall be used for the purpose of urging the support or defeat of any ballot measure or candidate, including, but not limited to, any candidate for election to the governing board of the district."
A violation of this section shall be a misdemeanor or felony punishable by imprisonment in a county jail not exceeding one year or by a fine not exceeding one thousand dollars ($1,000), or by both, or imprisonment pursuant to subdivision (h) of Section 1170 of the Penal Code for 16 months, or two or three years.
District "services" and "equipment" include college mail, telephones and college e-mail services.
Wearing of political campaign buttons to work is viewed as an expression of one's personal opinion and is allowed.
Also, districts may not use public resources to distribute political materials prepared by non-district organizations, according to a legal advisory by the California Community Colleges Chancellor's Office.
Reference: California General Education Code Section 7054, 7056, Government Code Section 8314, College district board policy 7370.