SOAR High School Principal Honored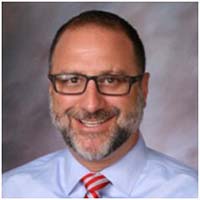 SOAR (Students on Academic Rise) High School Principal, Dr. Chris Grado, was named one of the 30 Most Influential California High School Principals by Mometrix Test Preparation. The Mometrix ratings are based on points awarded to each principal based on a wide variety of data available to the public, including national and state awards, national and state "rankings," average SAT scores, 'college readiness,' and more.
SOAR High School, located on the AVC campus, is a U.S. Department of Education National Blue Ribbon School, an award which the organization says recognizes, "students' accomplishments and the hard work and dedication that went into their success." According to Mometrix, Principal Grado has been "instrumental in securing a top-30 ranking in the state of California by School Digger as well as being recognized by U.S. News & World Report as having one of the top Academic Performance Index ratings in the state." Congratulations to Principal Grado and AV SOAR High School.