Antelope Valley College Students and Faculty to be Surveyed on College Experience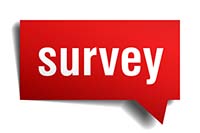 What constitutes quality in the community college experience? Research shows that for many groups of students, the more actively engaged they are, the more likely they are to learn, to persist with their studies, and to attain their academic goals. Student engagement, therefore, is a valuable measure for assessing the quality of colleges' educational practices and identifying ways they can help more students succeed. Antelope Valley College (AVC) is joining in this effort.
Beginning April 11th, 2016 and ending May 6th, 2016, students in randomly selected classes at AVC and many other community colleges across the nation will have the chance to share their views by participating in the Community College Survey of Student Engagement (CCSSE). The survey generally takes 45 minutes to complete. Survey items focus on how students spend their time, the nature and quality of their interactions with faculty members and peers, and what they have gained from their classes and other aspects of the college experience. Results from the survey will be used to inform ongoing improvement efforts at AVC.
In addition, faculty members teaching courses at AVC will be asked to complete a similar survey, called the Community College Faculty Survey of Student Engagement (CCFSSE). This survey elicits information from faculty about their teaching practices, the ways they spend time both in and out of class, and their perceptions regarding students' educational experiences. Results from CCFSSE will allow AVC to review like-items on both surveys and engage faculty in discussions about the results and solicit their suggestions for improving education practices.
Additional information about CCSSE is available at www.ccsse.org. Contact the Center for Community College Student Engagement about CCSSE at info@cccse.org or 512-471-6807. To speak with the CCSSE representative at AVC, please contact Dr. Meeta Goel, Dean of Institutional Effectiveness, Research, Planning & the Library at (661) 722-6300, ext. 6617 or mgoel@avc.edu.