Don't Forget: Daily Drop for Non-Payment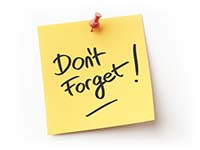 Intersession and Spring registration begins November 1 for priority registration and November 17 for open registration. The schedule of classes is now available at: www.avc.edu/information/schedule/.
New for this upcoming registration cycle, all fees are due by 11:30 p.m. the day of registration. If your account shows a balance due, you may be dropped from your classes.
If your account shows a balance due you should immediately:

1. Pay the balance: Log into myAVC and click: Pay My Fees
Or
2.Apply for a Board of Governors Grant (BOGG): www.avc.edu/studentservices/finaid/bogw
Students approved for the BOGG must pay any remaining balance due.
Or

3. Set-Up a Payment Plan: Log into myAVC and click: Set up a Payment Plan. Payment Plans are available in fall and spring for a balance of $50 or more and require payment of a nonrefundable enrollment fee of $20.
Once you have made a payment or received BOGG approval, log into myAVC and click: Check My Balance to make sure your balance is $0. If you have set up a payment plan, you will see your balance reduce each time you make a payment. Students who have an active payment plan will not be dropped from classes.
The first day of Intersession 2017 is January 3. Spring semester begins February 6, 2017. For detailed registration dates, visit www.avc.edu/studentservices/adminrec/regdatesupcoming.