Notice of Availability of the 2018-2019 AVC Annual Campus Safety, Security Report and Drug Free Campus Notification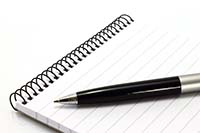 At Antelope Valley College the health and safety of the environment we provide for our students and the college community is of highest priority. We continuously review our emergency response and safety processes and methods to ensure that not only are we prepared, but more importantly, that we prevent violence, unsafe conditions, and inadequate response to emergency situations.
The 2018-19 Annual Campus Safety and Security Report is now available online by accessing the following link: http://www.avc.edu/sites/default/files/administration/police/Annual-Campus-Safety-and-Security-Report-2018-2019.pdf and a hard copy can be obtained at the Student Life Office located at SSV 180 or at the Campus Police office located at T800. This report includes statistics concerning specific reported crimes that occurred on campus; in certain off-campus buildings or property owned or controlled by Antelope Valley College; and on public property within, or immediately adjacent to and accessible from, the campus. The report also includes institutional policies concerning topics including: campus security, crime reporting, crime prevention, fire safety, personal safety, sexual misconduct, and other safety-related matters.
To ensure our students and staff are safe and aware of our commitment to a drug and alcohol free campus we are informing you about our policies, programs, and resources at Antelope Valley College for a drug free campus. This notice is located on our website at https://www.avc.edu/administration/police or can be found at the Student Life Office located in SSV 180.
If you have any questions regarding these reports, please feel free to contact the Student Life Office at (661) 722-6354 or Campus Police at (661) 722-6399.