Performing Arts Showcase to be Held Saturday, October 8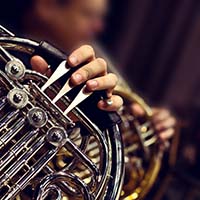 All Antelope Valley College students, employees, and members of the greater AV community are cordially invited to the upcoming Performing Arts Showcase on Saturday, October 8 at 7pm in the Performing Arts Theatre.
For the first time ever, the AVC Jazz Ensemble, Dance Ensemble, Concert Choir, and Symphonic Band will perform on the same concert to preview our 2016-17 season. Also included will be a hilarious presentation from Theatre Arts along with special displays from our Visual Arts students. The current exhibit in the AVC Art Gallery will even be extended with the doors open to the public from 5-6:45pm that evening.
General admission tickets are $7 and are available online at tickets.avc.edu (with an additional charge) or at the box office. For more information about tickets, please contact the Performing Arts Theatre Box Office at 661-722-6580.