AVC Provides Guidance Related to Undocumented Students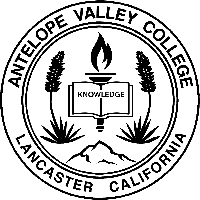 Antelope Valley College is committed to educating a diverse population of learners. As such, the college wishes to reaffirm the following principles set forth by the California Community Colleges Chancellor's Office:
• All California Community Colleges, including Antelope Valley College are open to all students who meet the minimum requirements for admission, regardless of immigration status.
• Antelope Valley College will not release any personally identifiable student information, including any data related to immigration status, without a judicial warrant, subpoena or court order, unless authorized by the student or required by law.
• Antelope Valley College will not cooperate with any federal effort to create a registry of individuals based on any protected characteristics such as religion, national origin, race, or sexual orientation.
• Antelope Valley College will continue to advocate for educational opportunities for all students in the community college system, regardless of immigration status, at the state and federal level.
The Board of Trustees and college administration have been paying close attention to the events in country and state and what impact those events and actions might have for AVC students. There is great uncertainty right now, and college officials appreciate and understand the fear and apprehension that accompanies it. Nothing has happened yet to cause us to think that the environment here at the college will change.
The college continues to enroll students as they always have; process financial aid applications and scholarship applications as they always have. AVC will continue to honor the California and federal laws as they relate to immigrant and undocumented students. Specifically, AB 540, California Dream Act and Consideration of Deferred Action for Childhood Arrivals (DACA). Our processes for protecting student records and their privacy under the requirements of FERPA, HIPPA, and state law has not changed.
For additional information on Undocumented and Non Citizens please visit the college's AB540 webpage at: https://www.avc.edu/information/policies/ab540