AVC Agriculture Program to Hold a Plant Sale and Open House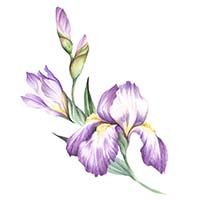 This weekend the Iris society with the AVC Agriculture Program will be holding a plant sale in The Environmental Horticulture Building. Hours on Saturday, April 29 are from 9am-5pm and on Sunday, April 29 from noon-4. Hundreds of different Iris will be on sale, as well as houseplants, outdoor plants and tomatoes.
On Saturday, May 6 the Antelope Valley Soil Conservation District will be holding a open house and plant sale at their nursery located at 10148 West Ave I (on the way to the poppy reserve) from 8am-4:30pm.
Activities include:
-Drought tolerant plants on sale to help you save water.
-Free tree and shrub planting demonstration at noon.
Free Special Exhibits:
-Shadowland Wolf Foundation – view live wolves from 1:30 p.m. – 3:30 p.m.
-Bird Raptor flights and education – view a Passage Red Tail Hawk, Prairie Falcon, Harris' Hawk
-Desert tortoises – view desert tortoise's native to the Mojave Desert
-Food available 11am – 2pm (while supplies last)
Visit our vendor booths and get expert advice on irrigation and landscaping to save water.
Learn about sustainable planting for water conservation.