Dance Dimensions Performances 2017 March 31-April 1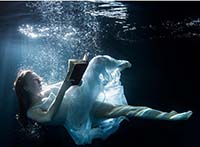 AV College's production of Dance Dimensions highlights the talents of Antelope Valley choreographers and dancers who are inspired by personal experiences with dance. This diverse dance production showcases the works of art created by faculty, students, guest artists and alumni. This year's production of A Time to Breathe will incorporate modern/contemporary dance, hip-hop, ballet, improvisation, and even social dance relating to life's issues of living life "one breath at a time".
A Special Faculty Preview Show will be held Friday, March 31 at 7 p.m. in AVC's Performing Arts Theatre. Although the Thursday preview performance is free for employees, those planning to attend must make reservations no later than Thursday, March 30 at noon, by contacting show director Cindy Littlefield via email clittlefield@avc.edu. Guests or family members accompanying college employees will be asked to pay a $5 donation at the Performing Arts Theatre between 6-7 p.m. Thursday, prior to the show.
Public performances of the show will be at 7 p.m. Saturday, April 15 and Sunday, April 16. The cost of admission is $19 general, $16 for students, faculty, staff, seniors and military (with ID). Purchase tickets online at tickets.avc.edu or at the box office 2 hours prior to the performance time. Come support our talented AVC Dance students!