Special Invitation to Attend: Showing of Olympic Pride - American Prejudice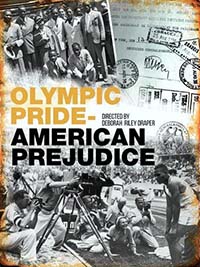 Student Equity would to invite you to the showing of the film Olympic Pride - American Prejudice at AVC on April 13, 2017, at 6 PM.
The showing is FREE for students, staff, faculty, and community. So please invite your students, friends, and family as well.
A discussion about the film with Director Deborah Riley Draper will immediately follow. Antelope Valley is been privilege to be the residence of Mr. Ed Robinson, the son of silver medalist, Mack Robinson, and the nephew of baseball player, Jackie Robinson. Ed Robinson, will be in attendance at the viewing and will participate in the talk-back and reception.
This will be a culturally enriching opportunity to enhance literary knowledge, tolerance, historical empathy, and critical thinking by viewing a film that delves into the climate surrounding the courageous 18 African American athletes who carried the weight and hopes of an entire movement on their shoulders as they boarded a ship to Berlin Olympic Games in 1936 - a Nazi propaganda pageant that did not welcome their participation and considered them second class citizens. Their heroic turn at the Games became a seminal precursor to the Civil Rights Movement. Narrated by executive producer and Hollywood actor Blair Underwood.
Sign-up (Recommended, not required)
https://goo.gl/forms/jIw4N4VOJ4WhPwkB3

Trailer of the Film