It's Not too Late to Register for Spring Green!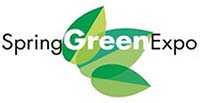 A friendly reminder that Spring Green is just around the corner on Thursday, April 20!
The Metropolitan Water District is pleased to extend an invitation to Southern California undergraduate, graduate, and technical trade school students to participate in the 8th annual ECO Innovators Showcase at Metropolitans Spring Green Expo 2017.
If you have a project with a strong sustainability component, this is an excellent opportunity to showcase your work. Individual and/or team entries may include projects/proposals or prototypes from the current or previous school year.
Please use the link below to be directed to the webpage where you can review information regarding the event and register. Please note the following:
Space is limited, so act fast! Student registration deadline is Saturday, April 1, 2017
If you have any questions, please contact SpringGreen@mwdh2o.com or phone at 213-217-6496.