Virtuoso Soloists, AV Symphony Orchestra This Saturday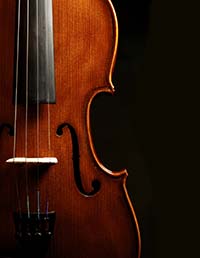 Competition winners join the Antelope Valley Symphony Orchestra this Saturday for "The Virtuoso Concert" at AVC's Performing Arts Theatre. Winners of the 2017 AVSOMC Bach Competition perform in recital at 7 p.m. at 8 p.m., Gail Newby Concerto Competition winners William Suh and Rufus Bordal join the orchestra for Beethoven's Piano Concerto No. 3 in C Minor and Prokofiev's "Sinfonia Concertante."
Also on the program is Beethoven's joyous Symphony No. 6 in F Major ("Pastoral"). A clip of Walt Disney's 1940 film "Fantasia" featuring this piece is below.
AVC faculty earn three hours of Professional Development credit, standard two for attending both the 7 p.m. recital and the 8 p.m. concert. AVC employees and students receive discounted admission.
Tickets are available online at tickets.avc.edu, by phone at 661-722-6580, or at the PAT box office during business hours.