Second Grad Finale to be Held Tuesday, May 9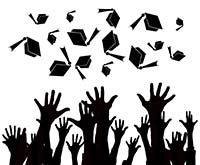 Couldn't make it to the first Grad Finale? Ultimate Exposures will be here again Tuesday, May 9 from 11 a.m.-6 p.m. Visit their website (http://www.ultimateexposures.com) to schedule your sitting appointment today.
Academic Cap and Gown will also be present between 3 p.m.-6 p.m. to take orders for class rings. To get more information about this year's Commencement visit https://www.avc.edu/commencement.