Submitted by

rmorgan12

on Fri, 05/19/2017 - 7:38am
Platelet Donations Needed for AVC SOAR Student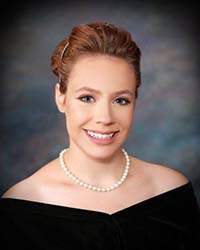 UPDATE (Monday, May 22): Inich died yesterday, Sunday May 21, at Children's Hospital LA. She was 17. Grief counseling will be available through SOAR HS office. AVC extends condolences to friends and family of Inich.
Kinley Inich, a senior at SOAR, has relapsed with Leukemia after being cancer free for six years. She is currently very sick and is back in the ICU at Children's Hospital in Los Angeles for the second time within the last couple of weeks with a severe infection.
SOAR HS is sharing information about platelet donation to help Kinley. Platelet donations at Children's Hospital Los Angeles are done by appointment only (6am to 2pm, Monday – Friday and 6am – 12:30pm, Saturday – unfortunately this month is fully booked on Saturdays).  George Meridais the contact person: 323-361-2370 or 323-361-2441.  Please make sure to mention that you would like your donation to go to Kinley Inich. Donations will only be accepted at Children's Hospital Los Angeles from 17 – 70 year olds.  An individual that is 17 must be accompanied by a guardian.
SaveSave