The AVC Counseling Department Would Like to Hear from You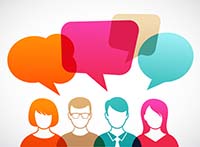 The Counseling Division would like you to participate in a short survey to gather additional feedback about your experiences with the Counseling Division services.
Your answers will be completely anonymous and will be reviewed alongside feedback from other student participants.
Please provide us with your perspective on how we are doing and how we can improve the services we provide.
https://www.surveymonkey.com/r/1718CounselingSurvey
The survey link will close at the end of the day on Friday, December 1, 2017