AVC Basketball Team 2017-2018 Season First Home Game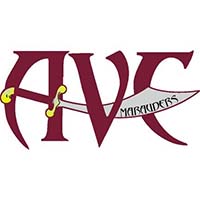 The 2017-18 Basketball Season's first home game will be Friday, December 1, 2017, at 7 pm in the Antelope Valley College Marauder Gymnasium. The Marauders will be playing in the Gregg Anderson Tournament.
Marauder Athletics is offering preferred seating. If you have not already renewed your seats or would like to be a first time supporter, please contact LaQuenta Kwin Reynolds via email (lreynolds14@avc.edu) or 661-722-6300, ext. 6763 OR Tom Gang, Athletic Director, via email (tgang@avc.edu ) or 661-722-6300, ext. 6441, by Monday, November 27, 2017.
Seats are $100 for one or $150 for two. Preferred seating include personalized name on chair back and entrance to all home games.