AVC Anthropology Club to Raffle off Ancestry DNA Kit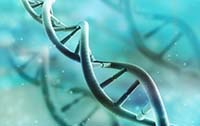 UPDATE: The DNA drawing deadline has extended until Monday, December 4
Ever wanted to contribute to scientific research? Have you ever wondered where your ancient ancestors came from? The AVC Anthropology Club is raffling off a National Geographic Geno 2.0 Next Generation Ancestry Kit.
By purchasing a raffle ticket, you may win the opportunity to:
• Discover the migration paths your ancient ancestors followed hundreds—even thousands—of years ago, with an unprecedented view of your ancestral journey.
• Learn what percentage of your genome is affiliated with more than a dozen regions of the world—more than were possible with previous Geno kits.
• Have the opportunity to share your story and connect with other Genographic Project participants, helping National Geographic fill in the gaps in the human story.
Prices: 1 ticket for $5.00
3 tickets for $12.00
5 tickets for $20.00

You can purchase tickets several ways:
1) Anthropology Fundraiser booth located at Health & Sciences & APL Walkway
- Monday, October 30 from 12:30pm-2:30 pm

2) Anthropology Expo & Open House HS-201
- Friday, November 3, 2017 from 1:00pm-9:00pm

3) Come by the Anthropology Department at HS-223 or HS-232

4) Contact the Anthropology Department at 722-6300 ext. 6902 or via email:
- Dr. Darcy L. Wiewall dwiewall@avc.edu
- Carina chamblin@avc.edu
- Michele mschottelkorb@avc.edu
The lucky winner will be announced at the Anthropology Club meeting in HS-213 Monday, November 20, 2017.