2nd Annual Reverse Vendor Expo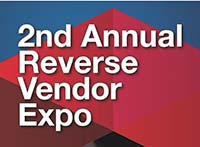 The 2nd Annual Reverse Vendor Expo will be held on Wednesday, October 25, 2017 from 1pm to 3pm. This event is being hosted by Antelope Valley Community College District at the Performing Arts Theatre. AVC Lot 5 will be closed on the day of this event. Staff and students should use alternate lots.
Free and open to the public, the expo will provide vendors, contractors, suppliers and consultants the opportunity to network with various Antelope Valley agencies. Attendees will learn how to do business with the various agencies and can also attend presentations on "DIR Small Project Exemption" and "How to Prepare Strong Proposals."
To register for this event, please click HERE. Registering is not required, but it is recommended.