YEA! will be hosting a Parent and Student Information Night!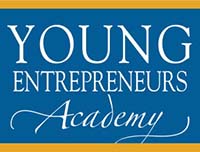 The Young Entrepreneurs Academy, Antelope Valley's prestigious pre-college entrepreneurship program, is designed to expand this unique educational philosophy to exceptional high school and middle school students. This innovative program helps students come up with an idea for a business or social movement that is aligned with their talents and interests, or assists them with fine-tuning an existing concept that they already have. With the help of entrepreneurial mentors and instructors, students develop an actual business plan, and pitch their plan to a panel of 'investors' for start-up funding. Academy students graduate the thirty-week after school program with a fully-formed company that they own.
While attending the weekly classes, at Antelope Valley College, taught by select local entrepreneurs, students experience a "hands-on" learn-by-doing environment. By approaching entrepreneurship education with the attitude of exploration and intellectual curiosity, students learn how to think independently and creatively, and become aware of their own personal potential and the limitless possibilities available to them – both in and out of the classroom. To learn more about the program join us at our Parent and Student Information Night at Antelope Valley College, on October 24 from 4 PM to 7 PM in the SSV 151.
The admissions application deadline is October 31, 2017. For more information visit http://tinyurl.com/lancasteryea or email lancasteryea2017@gmail.com