Notice for those with Business Administration AS Major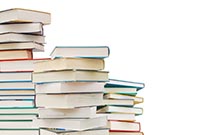 If you are following the Business Administration AS major but have NOT yet declared it as your major, you are highly encouraged to do so now prior to the Summer 2018 term.
Beginning the 2018-2019 Academic Year this Business Administration AS major will no longer be available for new students interested in this major. If you have declared the Business Administration AS major prior to the Summer 2018 term, then you are entitled to the catalog rights of when you declared the major and you may continue working towards this degree. The Business Administration AS-T major is available now and will continue to be available in 2018-2019 Academic Year.
Are you planning on transferring? If so you may want to consider the AS-T Business Administration Transfer Degree, which remains the same. If you have any questions, feel free to contact the Counseling Department at 661-722-6300 X.6338 or stop by the Express Counseling window in the SSV Building.