Upcoming Lockdown Drills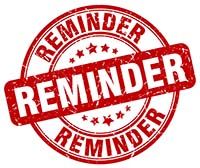 AVC Lancaster Campus will be holding its annual Lock Down Drills (aka Active Shooter Drills) for 2018 will be held on Wednesday, March 14, 2018 from 9:45 a.m. to 10 a.m. and again from 7:30 p.m. to 7:45 p.m., during which time faculty, staff, students and visitors will be expected to participate.
At the appointed time, AVC Alertus notifications should appear on campus computer monitors.
Lock doors from the inside if it can be locked or mentally prepare to barricade the door if it will not lock.
Turn off room lights (whether day or night)
Take shelter so that you are not visible or quickly cover the windows.
Silence cell phones and avoid letting the light from cell phones draw attention.
Maintain silence and darkness.
Mentally prepare to run from - or attack the shooter
NOTE: Los Angeles County Sheriff's Department employees -- assisted by Maintenance & Operations and Risk Management personnel -- will act as rapid screeners trying to gain physical or visual access to room interiors to determine if there are non-participants.
NOTE: Los Angeles County Sheriff's Department employees will also conduct an Active Shooter exercise during our drills in which they will practice tracking and neutralizing a mock Active Shooter. To those within hearing range of the apprehension, this activity will sound very real so be prepared.
LASD has produced a video on surviving an active shooter event. This nine-minute video offers tips and advice on what to do should the real thing occur. WARNING: The following video contains graphic content of a violent nature. Viewer discretion is advised.
Surviving an Active Shooter. What would you do?https://www.youtube.com/watch?v=DFQ-oxhdFjE