Parking Citation Payments, Payment Plans and Appeals Now Online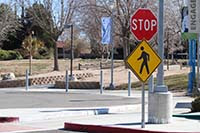 Parking citation payment plans are now available for individuals with citations totaling over $200. Citation may be paid online or plans set up at www.paymycite.com/avc.  Citations not paid on time are sent to the Department of Motor Vehicles for collection and are held against the vehicle until paid.
Appeals can also be filed at www.paymycite.com/avc. The appeals form must be filled out and submitted no later than 21 days following the citation issue date. Investigative reviews will be conducted and a determination shall be given on whether the citation will be upheld or not. 
Students can purchase their parking permits online. Log into my AVC and on the tab "Register and Pay" find "Purchase Parking Permit". The mailing address that you have on file with AVC will be carried over into this system and you can place the order by following the prompts.