Read to Succeed (RtS) Discussion and Student Panel Information for Fall 2018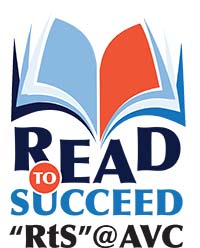 Read to Succeed discussions and student panels on the book The Other Wes Moore: One Name, Two Fates by Wes Moore will be held on the below dates and times in room ME-114.
October 15 from 2-3:15 pm
October 18 from 11 am-12:15 pm
November 13 from 11 am-12:15 pm
November 15 from 2-3 pm
To sign up for your free copy visit http://bit.ly/2wu8BSK. Book availability is based on a first come, first served basis and you must participate in at least two RtS campus discussions and the final event.
For details contact Dr. Morenike Adebayo-Ige at madebayoige@avc.edu or Dr. Danielle McCabe at dmccabe1@avc.edu.