Fire Technology Program to Hold Information Sessions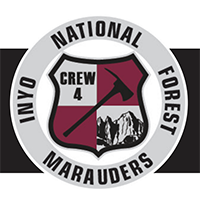 The Wildland Firefighter Summer Academyis an intensive 6-week summer program is designed to give students the necessary skills and knowledge in wildland fire management to obtain entry-level employment as a firefighter. Emphasis is placed on the use of tools and equipment, fire behavior, fire organization, basic EMS, hazardous materials, and the use of aircraft. Information sessions will be held at 4:30 p.m. in TE2-120 on the Lancaster campus on April 26.
For additional information please contact Fire Technology instructor Michael Hutchison at (661) 722-6300, ext. 6712.