Message in a Garment at Performing Arts Theatre Starting August 30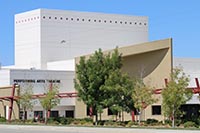 Message in a Garment tells the story of Elijah, Mya and Adil, three adolescent children in a foster care system. Together the children endure the hopelessness of being orphans, surrounded by injustice. Faced with a questionable future, the trio are taught the greatness of their heritage by a stranger, Mr. Hekiema. Through lessons in spirituality, and incorporating entertainment through dance, fashion and music, the youngsters are empowered and finally equipped to face their futures with joy.
Performances take place Friday, August 30-Saturday, August 31 starting at 7pm. Tickets can be purchased at the venue or online. Ticket prices are $20 for general admission, $15 for groups of five (5) or more, military w/ ID and students w/ ID, and $3 for children three years of age or younger.