Water Shutdown at AVC Lancaster this Weekend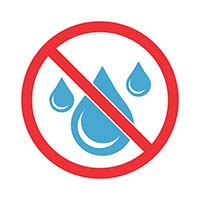 This Friday, June 14 at 3 p.m. water will be shut down to the AVC Lancaster campus. The shutdown will be for the domestic water only, the fire lines will still be charged and operational. This needs to be done to remove the existing water line from the location of the footings for the new Sage Hall building.  The shutdown will be from 3 p.m. Friday morning until Monday, June 17 at 5 a.m.
The shutdown will impact seven scheduled classes. Temporary restroom and hand wash stations will be located near these classrooms and the Facilities Building for use during the shut down.
AVC apologies for the inconvenience. However, it is necessary to move forward with the Sage Hall Project. For any questions or concerns, please contact Ron Benedetti in Facilities.