AVC Announces Auditions for Folk Tales for Fun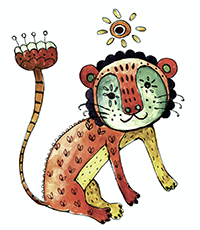 Open auditions for the AVC Theatre Arts Department's spring Theatre for Young Audiences production of Folk Tales for Fun by Carlos Perez will be held Friday, February 8, from 12 p.m. until 3 p.m. in the AVC Black Box Theatre, with callbacks from 3 p.m. until 5 p.m. the same afternoon. A variety of roles are available for men and women.  The AVC Theatre Arts Department encourages actors of any age, ethnicity, or physical ability to attend.  Previous theatre experience is not mandatory for any role.
Folk Tales for Fun takes a tour of Germany, Egypt, Turkey, Liberia and more with entertaining, universal folk tales both new and familiar. This Theatre for Young Audiences production will tour Antelope Valley area elementary schools throughout the spring performing every Friday from April through May, and play for one weekend in the AVC Performing Arts Theatre.
Those interested in auditioning should come prepared to move in comfortable clothes, ready to tell the story of their favorite children's book or their favorite fairy tale, playing all of the characters. If anyone has any special skills or talents (juggling, acrobatics, etc.) please come prepared to perform them, also. Those who are cast will be expected to enroll in THA 118 Rehearsal and Performance and/or THA 121 Theatre Production.
For additional information please contact Jonet Leighton at 722-6300 ext. 6393, or jleighton@avc.edu.