AVC Fire Technology Program to Hold Upcoming Information Sessions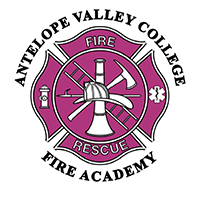 Antelope Valley College fire technology faculty will hold information sessions for Fire 1 Academy program.
The Firefighter 1 Academy is designed to provide students the necessary skills and knowledge for California State Fire Marshall Firefighter 1 certification. Emphasis is placed on knowledge and skills development in classroom and drill ground settings. Information sessions will be held at 5 p.m. in TE2-120 on the Lancaster campus on April 18 and May 9.
For additional information please contact Fire Technology instructor Bill Baily at (661) 722-6300, ext. 6970.