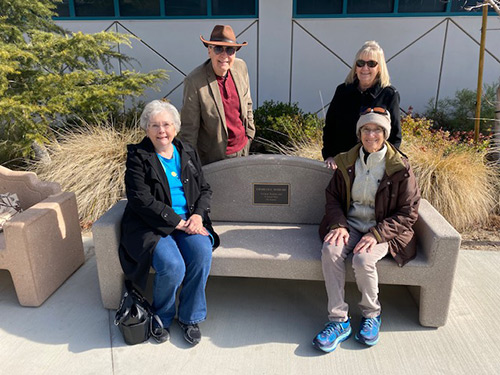 Earlier this month, Charles C. Ferrari, retired AVC faculty, was honored with a memorial bench on campus. The bench is located in from of Uhazy Hall and reads, "Charles C. Ferrari. A Great Teacher and a Great Man. He Cared." In August 2019, Charles passed away at his home, surrounded by his loving family. Charles is survived by his wife of 46 years, six children, 18 grandchildren, and 19 great-grandchildren.
Charles taught part-time and full time for Antelope Valley College for over 50 years and retired in May of 2014 at the age of 88.
Thanks to all of the many family members, friends, and AVC faculty and staff who contributed to the purchase of his bench. His dedication to our students will forever be part of our campus.