AVC offers an Associate's Degree in Electrical Engineering, catalog information here. After completing freshman and sophomore coursework through AVC students have an opportunity to complete their entire Bachelor's Degree in either Electrical or Mechanical Engineering here in the Antelope Valley. California State University Long Beach offers the junior and senior years of the degree program cohort style here at the Lancaster University Center. Check out CSULB AV webpage and view their October 27, 2020 presentation here. 
The AVC Transfer Center will host information sessions for the CSULB-AV Engineering Degree Completion Programs, if you have an interest in this opportunity please make an appointment with the counseling department right away to help determine your path. Contact the transfer center for registration and further information on these and other such sessions.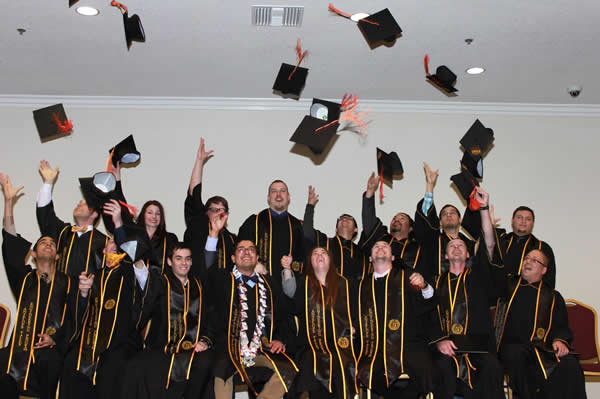 CSULB AV Engineering Graduates
Students are advised to speak with a counselor when developing their schedules and educational pathway.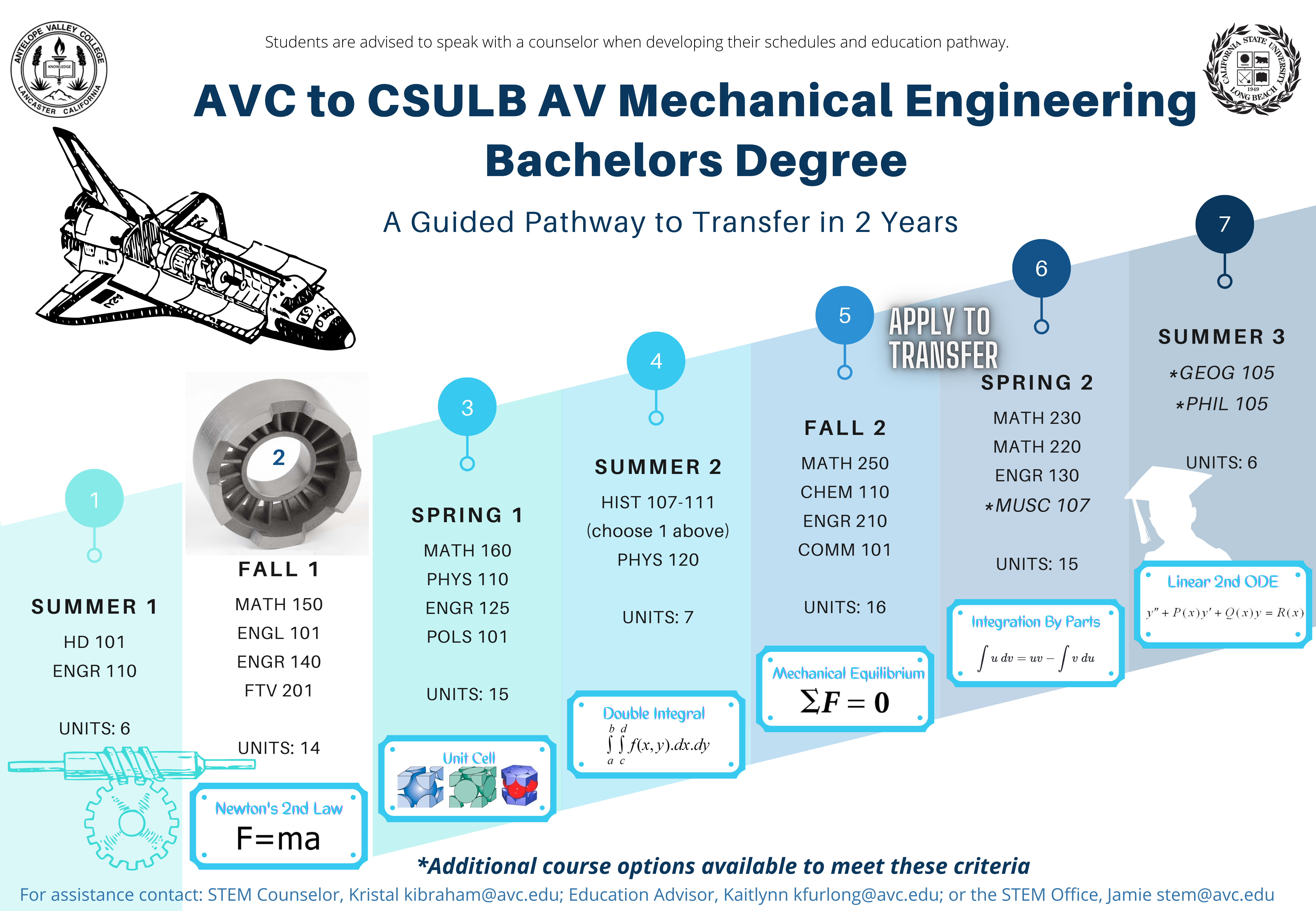 --------------------------------------------------------------------------------