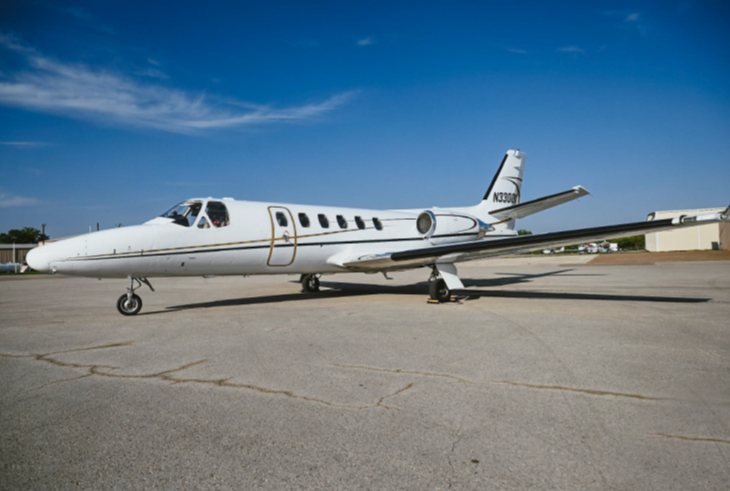 LANCASTER, CA — Antelope Valley College aerospace students will now have access to industry-standard, hands-on training with fully operational jets after the college's Board of Trustees approved the purchase of two Cessna Citation II jets, officials announced today.

Although the college will pay $1.9 million for the jets, officials say these purchases are critical in order to meet industry standards for some of the college's most successful programs, including Aircraft Fabrication and Assembly; Aeronautical and Aviation Technology; and Airframe Manufacturing Technology. The new aircraft will allow students to work on modern airframes, avionics, fabrication, landing gear, and powerplants.

"These are programs that continue to grow year after year, helping our students prepare for rewarding careers in the dynamic aerospace industry," said Antelope Valley College Superintendent/President, Jennifer Zellet, PhD. "But make no mistake, these are very demanding roles, and our industry partners require the most highly trained individuals, and that requires a serious investment from the college."

"These are programs that have the ability to transform the lives of our students, particularly for traditionally underrepresented student populations," Dr. Zellet said. "Seventy-one percent of the students enrolled in aerospace programs at AVC are Hispanic."

These aerospace programs have consistently been an area of growth for the college. In the last three years, the number of certificates and degrees awarded has increased by more than 53 percent. Students are recruited immediately after graduation, sometimes even before completing their programs. Some local employers, such as Northrop Grumman, even guarantee interviews for students enrolled in the Aircraft Fabrication and Assembly program.

Dr. Zellet says entry-level jobs in these fields pay between $25 -$30 per hour after just one eight-week course, with the potential to earn $50 per hour after five years on the job with a certificate.