The Oasis Committee
Mission
The mission of the Oasis Committee is to change the campus culture and prevent violence by raising awareness and educating the community regarding topics such as domestic violence, sexual assault, bystander responsibility, dating violence, and stalking and to provide support to those who have experienced violence.
On campus Sexual Assault Advocate, Angelina Alvarez can be reached at (661) 341-7962 or at aalvarez@avdvc.org for assistance or support regarding dating violence, domestic violence, sexual assault and stalking past or present.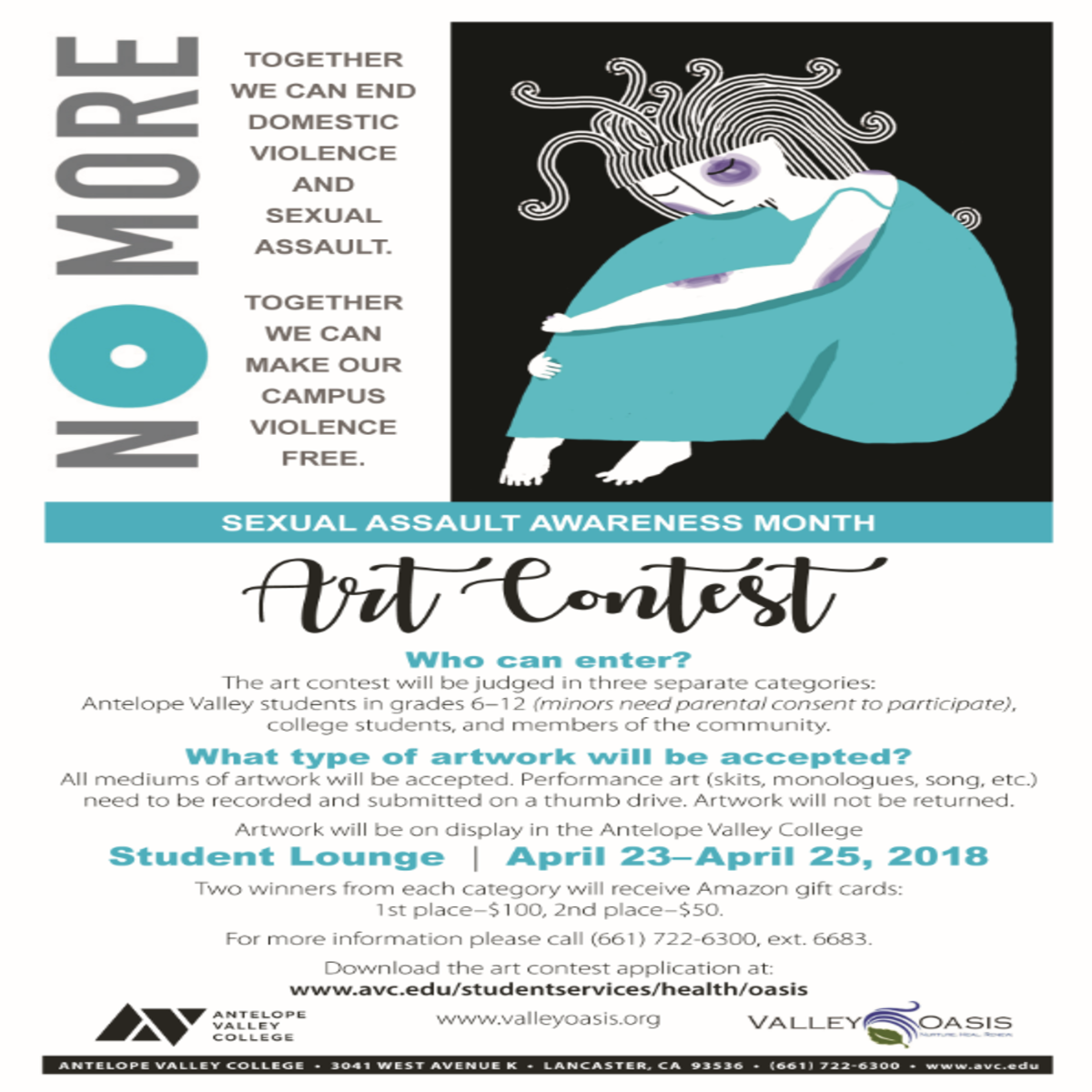 Please click on the flyer to download the contest application OR click HERE.