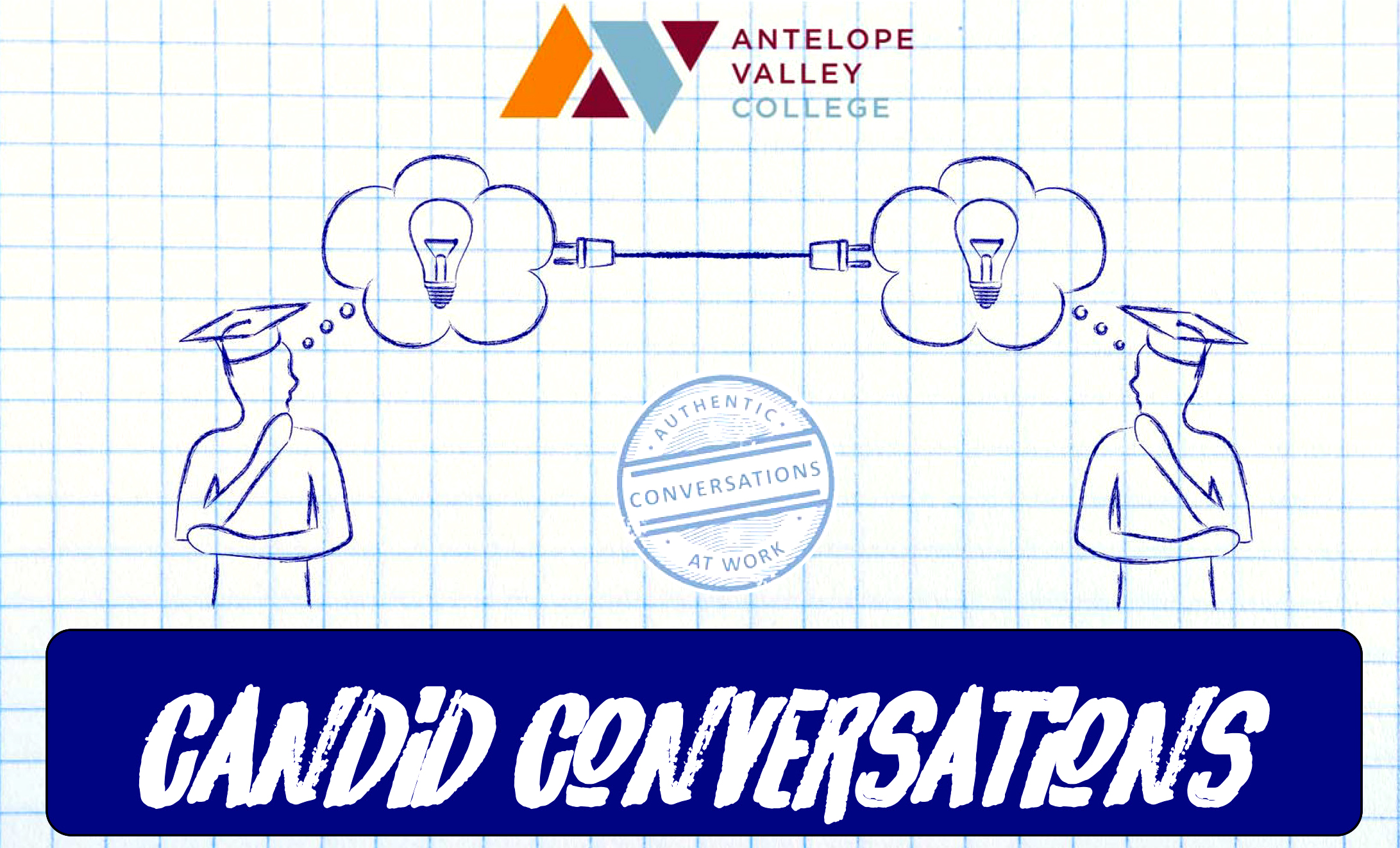 Candid Conversations | Third Tuesdays | 1-2 PM | Zoom
Candid Conversations

The Candid Conversations program allows for students, faculty, and staff to join us for open discussions about current events and topics. These sessions occur every third Thursday of the month, and topics in the past have included: Civil Responsibility, Domestic Violence Awareness, Voter Turnout, Black Facts, and more!
Since the end of the Spring 2020 term, we have held virtual Candid Conversations events via Zoom.
Stop by and join the virtual conversation via Zoom. Meeting ID will be provided upon RSVP and will be emailed one hour before the event begins.
Upon request five business days before the event, reasonable accommodation will be provided to facilitate the participation of covered individuals with disabilities. Please call (661)722-6360 (Voice/Relay).
Upcoming Topics and Dates!
September 1, 2020 | 1-2 PM | The Pandemic and YOU: "A Student Equity Check-In" | Via Zoom

September 15, 2020 | 1-2 PM | TBA | Via Zoom

October 20, 2020 | 1-2 PM | TBA| TBD

November 17, 2020 | 1-2 PM | TBA | TBD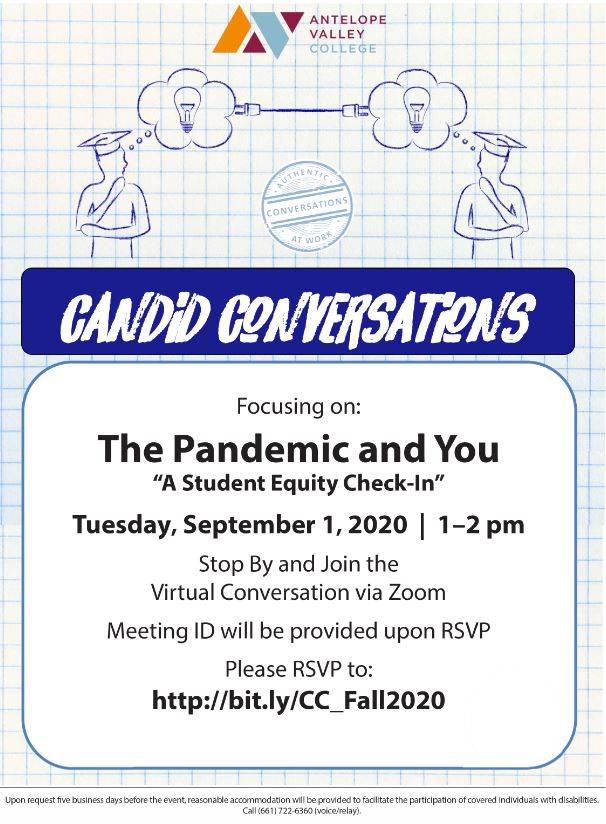 **Please RSVP HERE for Zoom Link**