Honors Transfer Alliance Program (TAP)
It is the intention of the Antelope Valley College Honors Transfer Alliance Program (TAP) to provide a highly enriching pathway to transfer. AVC's Honors TAP aims to serve its diverse student population through a set of unique opportunities to work in one-on-one collaboration with faculty Honors Options Projects and the dynamic learning experiences provided through Honors courses, with smaller class sizes and maximized student interaction, rigorous writing, research, and development of presentation skills. The Honors Transfer Alliance Program (TAP) offers the opportunity for priority admission to many major universities throughout the state, and nationally as well. Honors courses have a seminar-like atmosphere that stems from the small class size (maximum of 21), leading to lively discussions between students and professors. At AVC, Honors students are encouraged to work closely with faculty to pursue creative and/or independent projects. The program also stresses writing, research and critical thinking skills. The course offerings are designed to facilitate transfer to a four-year university. We offer the services of Honors Counselors to assist students in planning their courses.

Honors to Honors transfer agreements are negotiated by the Honors Transfer Council of California. Visit their website to see a list of participating universities and view the specific transfer agreements for each university here https://www.honorstransfercouncil.org.
AVC Honors TAP Ambassadors
Image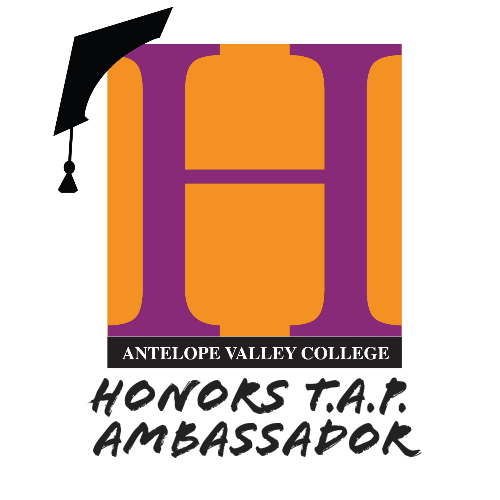 What is an AVC Honors TAP Ambassador?
Honors Ambassadors are active, high achieving Honors Program scholars who volunteer promote the AVC Honors Program. 
As we know peer to peer interaction is most impactful, and the Honors Ambassadors return to the high schools they attended to share their experience and promote the benefits of being a transfer student through the AVC Honors Program.
I'd like an Honors Ambassador at my high school event! How do I request one?
Honors Ambassadors work alongside with AVC Outreach. Please complete the online request form at: https://www.avc.edu/community/outreach/k12tours 
For any questions/concerns, please feel free contact the Honors Program Coordinators.