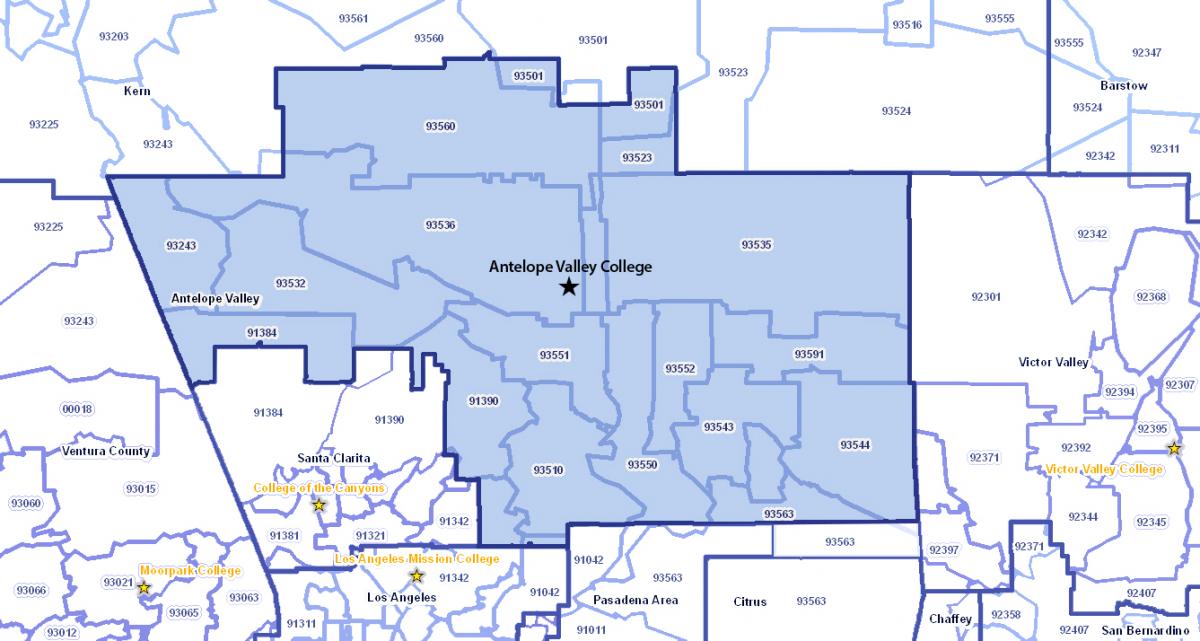 At Antelope Valley College we take pride in providing a quality, comprehensive education for a wide variety of learners. We are committed to student success, offering value and opportunity for all members of our community.
AVC was founded in 1929 as a department of Antelope Valley Joint Union High School in Lancaster. Today AVC has a service area of 1,945 square miles with an annual unduplicated headcount of more than 18,000 and employs more than 850 people.
Antelope Valley College is fully accredited by the Accrediting Commission for Community and Junior Colleges/Western Association of Schools and Colleges (ACCJC/WASC). AVC's most recent reaffirmation of accreditation was completed in Fall 2016. The college is up for its next accreditation reaffirmation in Fall 2023.
Our Campus
Organizational Charts
Policies & Procedures