Contact Us
For help with:
Education Plans or transcript evaluations, schedule an appointment with our Counseling Center.
Transfer to another college/university, visit our Transfer Center.
Employment/internship opportunities, resume writing, interview skills, or if you are an employer/recruiter or offer resources related to these areas, connect with our Job Placement Center.
Location
Lancaster Campus - Student Services (SSV) building, 2nd floor

Building hours are Monday - Thursday 7:30am-6:00pm and Friday 7:30am-11:30am
Staff
Erin Traynor , M.A. - Coordinator, Career Center

Appointment hours are Monday - Thursday 9:30am-5:30pm and Friday 9:30am-11:30am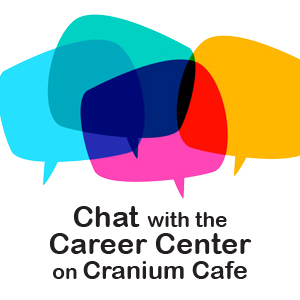 Visit Cranium Cafe and knock on our door!