Request a Career Appointment
The Career Center offers 45-minute individual appointments (in person, via phone call, or online) for major and career exploration and career assessment interpretation. 
Request a career advising appointment today!
Call 661-722-6338
Email counseling@avc.edu
Or stop by the Counseling front desk on the 2nd floor of the SSV building
Quick career-related questions?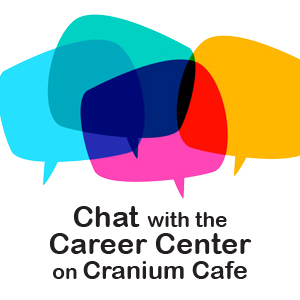 Visit Cranium Cafe and knock on our door!
For help with:
Education Plans or transcript evaluations, schedule an appointment with our Counseling Center.

Transfer to another college/university, visit our Transfer Center.

Employment/internship opportunities, resume writing, interview skills, or if you are an employer/recruiter or offer resources related to these areas, connect with our Job Placement Center.