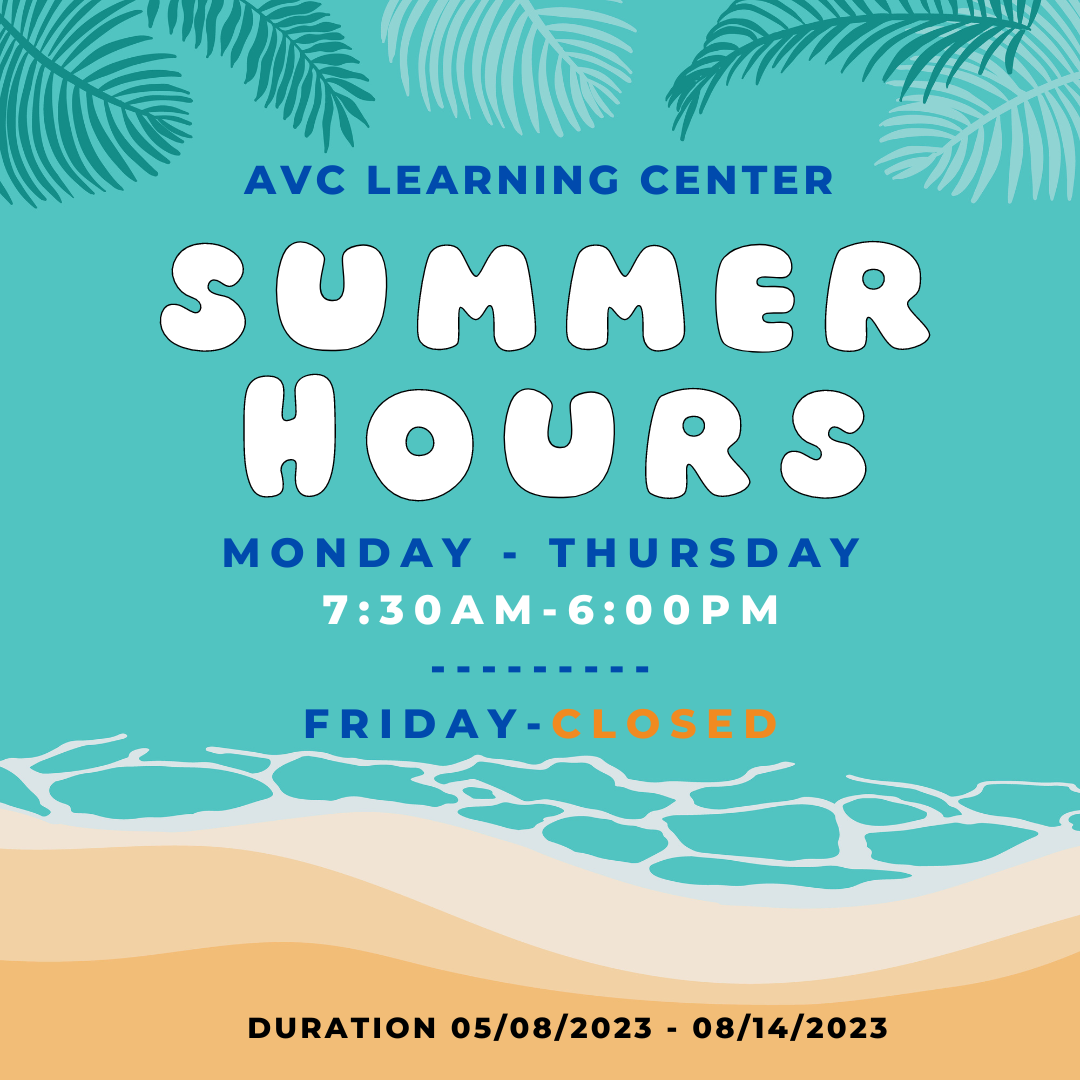 Welcome to the AVC Learning Center! 
Monday - Thursday 8:00am - 7:00pm | Friday 8:00am - 11:30am
Lancaster Campus: Sage Hall, 1st Floor | Palmdale Center: P137, West Entrance
Need some extra help or want to reinforce what you learned in class? Our academic support services are available across all disciplines. Let us help you make the semester a success! 
We offer:
Live Online Front-Counter Access on Zoom  
Small Group & Individual Drop-in Tutoring 
Supplemental Instruction
Tutoring Appointments 
Faculty- Led Math, Reading, Writing & Study Skills Workshops
Open Computer Lab
Study Space
For Check-out: Laptop/Media/Textbook & Study Supplies
To access our online services:
Enroll now through Canvas: https://bit.ly/EnrollAVCOnlineLearningCenter
---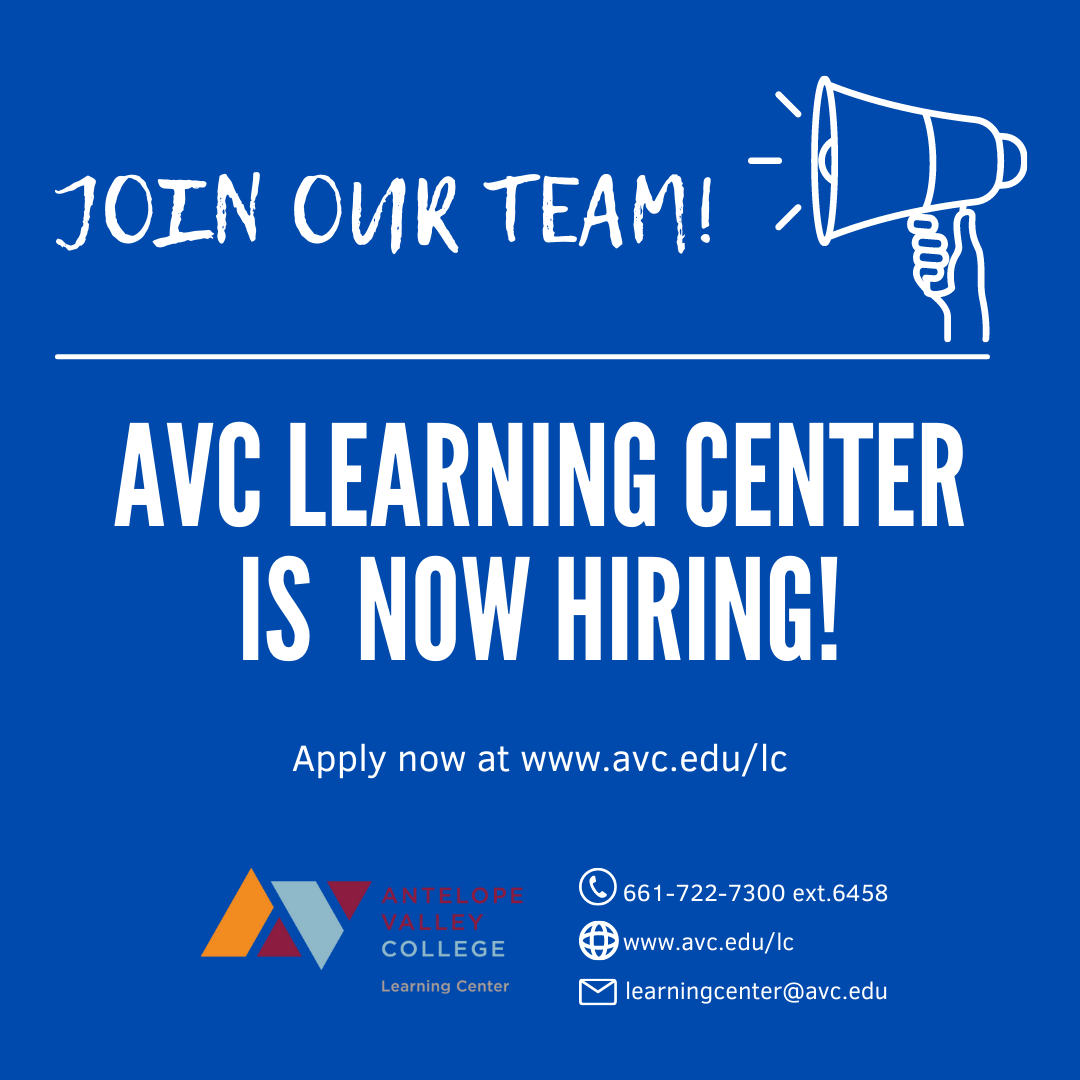 The Antelope Valley College Learning Center is now hiring desk assistants** and peer tutors for both Lancaster & Palmdale Locations!! 
We are accepting applications for all subjects, but have a high need for tutors for the following:
Accounting, Biology, Chemistry, Communications, Computer Applications, Computer Information Science, Deaf Studies, Digital Media, Math, Physics, Spanish, & Writing
To apply, please submit your application using the link below and send any required documents to learningcenter@avc.edu.  To tutor a course, you must have taken and passed the course with an A or B.
**Please note, all student workers must be registered with the Job Placement Center to be eligible for these positions.**
To register with Job Placement, please complete the Student Worker Inquiry Form here. 
---
**Informational Videos Below **