Course Finder Tool
The quickest way to check for online courses is using the AVC "Course Finder Tool."
Step #1: Pick Your Term
Step #2: Choose Your Subject
Step #3: Select "Online Classes Only" and hit Search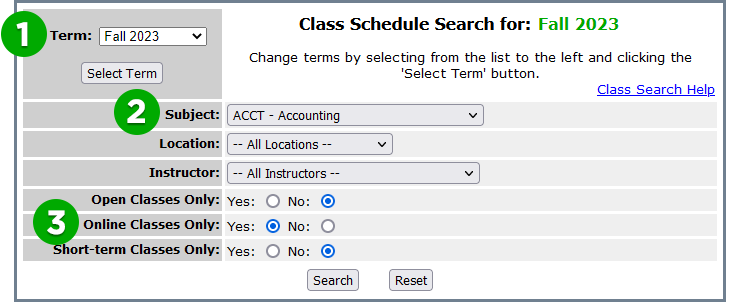 Did You Know?
"Online (DEd)" means that the course is conducted completely online, with NO campus meetings required.
View a list of all available Class Formats.
NOTE: Each online course may have special instructions!