What's New?
Lunar and Planetary Institute Summer Internship
The Lunar and Planetary Institute invites undergraduates with at least 50 semester hours of credit to experience cutting-edge research in the lunar and planetary sciences. Students with majors in a physical or natural science, engineering, computer science, or mathematics are preferred, but all eligible students will be considered.
The 10-week program runs from June 3–August 9, 2024. Summer interns will work one-on-one with a scientist from the LPI or the NASA Johnson Space Center on a research project. Selections are made on the basis of information provided in the submitted application, such as academic experience and scientific interests, as well as specific research project requirements.
Selected participants will be notified in March 2024. Interns participating in person will be located either at the Lunar and Planetary Institute or the NASA Johnson Space Center, both in Houston, Texas.
Application deadline: December 12, 2023
Apply at: https://www.lpi.usra.edu/lpiintern/application
Television Academy Foundation Summer Internship
The Summer 2024 Internship application period is now open. The deadline to apply is January 17 at 5:00 PM PT. Internships will take place June 17 - August 9, 2024
The Television Academy Foundation offers television industry internships in over 20 disciplines each summer. These eight-week paid positions at major media companies provide professional experience, career development, and networking opportunities for talented students nationwide.
Internship Areas: • Agency • Animation • Casting • Choreography • Cinematography • Corporate Social Responsibility • Design (Art Direction/Set Decoration, Costume Design) • Development • Directing • Editing • Interactive Media • Music • News (Broadcast News, Entertainment News) • Physical Production/Business Management • Production • Production Management • Public Relations/Publicity • Sound • Special Visual Effects • Writing (Comedy, Drama)
Special Opportunities for Southern California Students:
Getting Real: Unscripted - Available to Southern California students committed to promoting the voices and stories of underrepresented communities and increasing diversity and inclusion in unscripted and reality television.
Foster Youth Opportunities - Available to students terming out of the foster care system in the Greater Los Angeles area with an interest in exploring careers in entertainment.
Don't miss out on these exclusive opportunities to launch your career in the television industry.
Learn more at TelevisionAcademy.com/Internships and apply today.
Bureau of Labor Statistic's Career Outlook
Read all the latest news and data from the U.S. Bureau of Labor Statistics (BLS).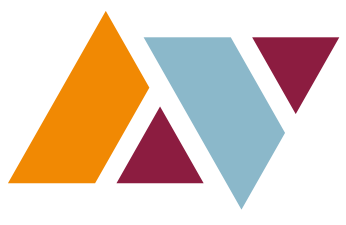 = AVC sponsored event