Art Gallery Information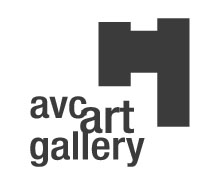 Antelope Valley College Art Gallery offers students and the public engaging opportunities for creative insights through experiences of art, design, and visual culture in a higher education setting. We cultivate the educational and creative development of our students and public audiences by challenging the imagination, fostering discourse, and enlivening the cultural awareness of our college and our high desert region.
The gallery hosts a dynamic exhibition schedule of international, national, local, faculty, and student art, and public workshops, films, artmaking activities, and special events. Our annual exhibitions include the AVC Student Art Exhibition, the Friends of the Gallery Exhibition, and a biannual Faculty Exhibition.
Art Gallery Hours:
Due to Covid 19 and to reduce crowding and exposure we are currently closed to public visitors while classes are in session in the building. If you would like to schedule an appointment to visit the gallery please email: artgallery@avc.edu
Monday - Thursday: 9 am - 9 pm, Friday: 9 am - 2 pm (Faculty, staff and student hours)
The Art Gallery's hours can change unexpectedly when classes in building FA1 are cancelled. Please call ahead of time to ensure the gallery is open or to secure an appointment.
Assistance: Upon request 3 business days before an event, reasonable accommodation will be provided to facilitate the participation of covered individuals with disabilities. Please call 661.722.6360 (voice/relay).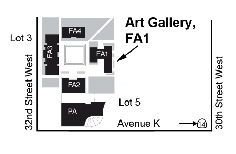 Antelope Valley College Art Gallery
3041 West Avenue K
Lancaster, CA 93536
T 661.722.6300, ext. 6215
The Art Gallery is located in building FA1, the Fine Arts Building, located in the Fine Arts Quad on the West side of the Antelope Valley College Campus, adjacent to the Performing Arts Theater. Parking is available for a small fee at marked ticketing sites.